300mm rear brake upgrade with Porsche calipers
I still had a set of 300mm rear discs laying around from my last project, and I got a set of Porsche 996 Carrera 4S rear calipers (Porsche Part No. 996.352.421 and 996.352.422) for a good price. The 300mm discs for the 9-5 Aero (Saab No. 52 32 756) fit the Viggen without modifications. I had them cross-drilled to match the Porsche front discs.
As usual, Horst Philipp from BSP made me some aluminium caliper carriers and steel braided brake lines.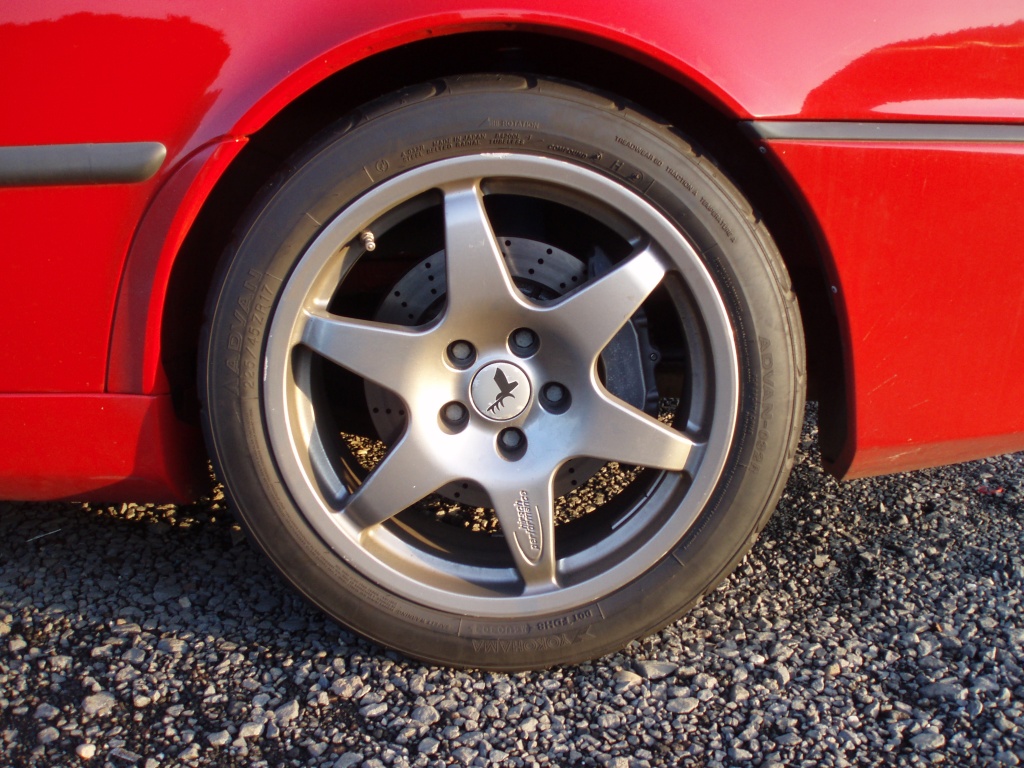 The rear calipers have not been painted yet.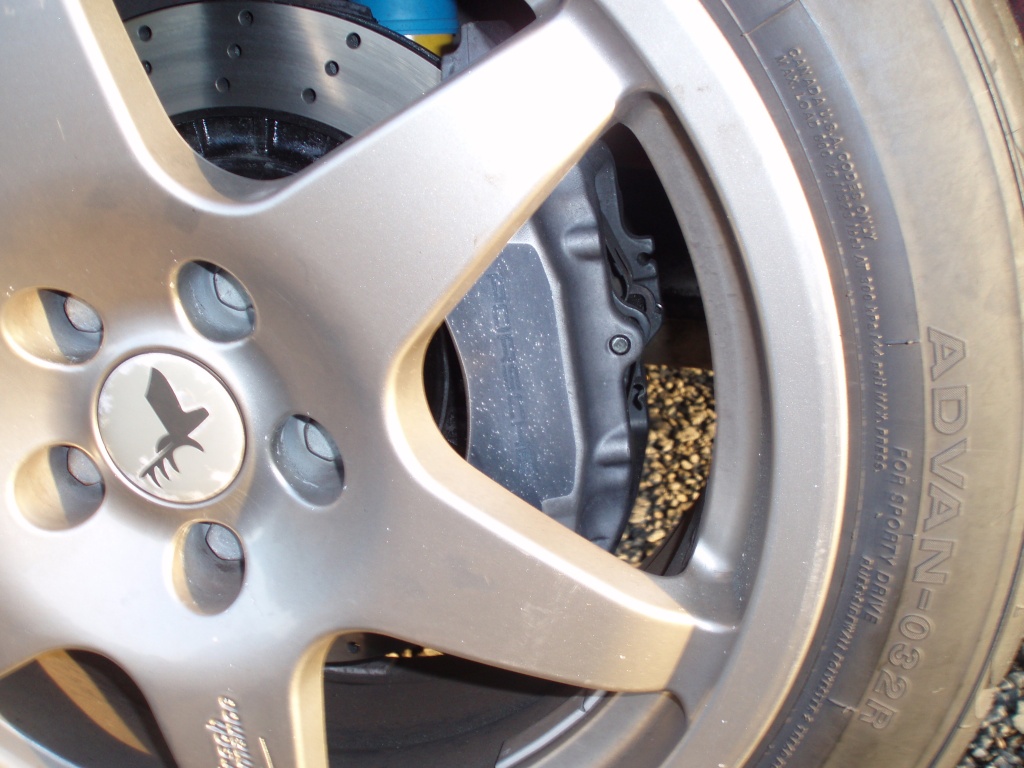 The Porsche pad is a little bit larger than the friction area of the Saab disc, but this hasn't shown to have any negative side effects yet (the upgrade has been fitted october 8th 2008, I write this february 17th 2009).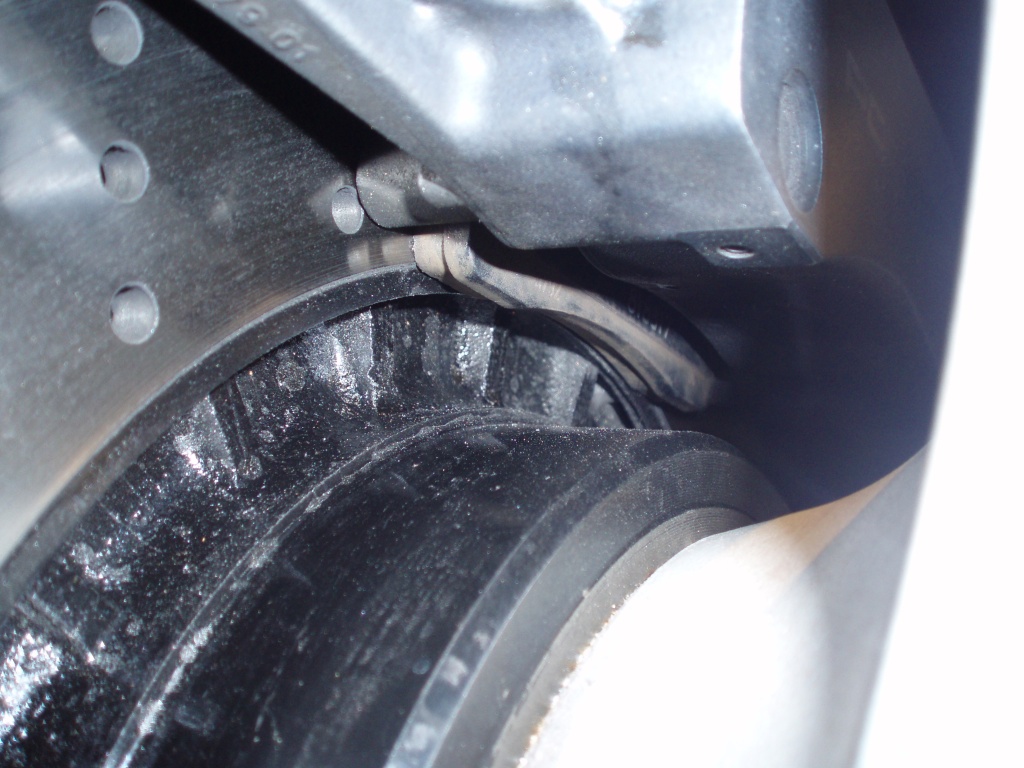 © 2009 - Philip Schneider
Design - Chris Deutsch